Big Changes for Wisconsin Obamacare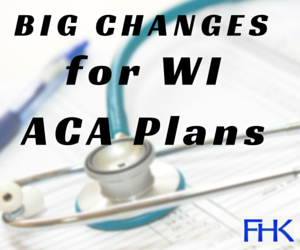 There have been major changes to the Obamacare Marketplace this week. Anthem Blue Cross Blue Shield just announced that they are discontinuing major medical health insurance coverage for tens of thousands Wisconsin residents. This change will affect individuals currently on an Anthem Affordable Care Act plan (Obamacare) both on and off exchange.
This news comes as quite a shock considering that just 2 years ago Anthem had a very competitive marketplace plan and was recognized as a strong insurance contender.
Also making news is the announcement that Assurant Health will not be participating in the next open enrollment, set to begin November 1, 2015.
What does this mean for Wisconsin residents?
These changes mean that thousands of people will be looking for new health coverage within different networks. If you previously had coverage through Assurant Health or Anthem Blue Cross Blue Shield and received a letter in the mail stating your coverage is up for termination, do not panic. We are here to help.
The Affordable Care Act open enrollment period is just around the corner and there are many plans available. Our years of experience and success position FHK as experts in the insurance industry. Together we will find a plan that is not only effective, but affordable as well. Open enrollment begins November 1, 2015. Contact us today to set up your no obligation consultation to learn more about what plans are available for you.