What is the Difference Between a Health Insurance Agent and a Navigator?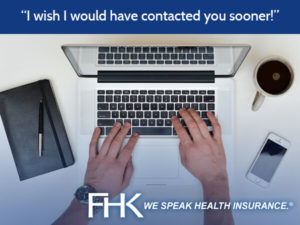 "I wish I would have contacted you sooner!" We hear this statement often at our office. Many clients think you have to pay extra to work with an agent when choosing between Medicare insurance plans. This is simply not true. Let me explain.
Health insurance agents are licensed through the State. We represent multiple insurance companies and in doing so, are able to provide customers with more of an individualized focus. We are not trying to push one particular product, we truly get to know you and look for the most effective plan based on your needs
With the implementation of Obamacare, also known as The Affordable Care Act, the title Navigators entered the scene. Navigators are not permitted to make plan recommendations, but they are allowed to assist customers through the Marketplace application. They go over the available options and help customers fill out forms. This assistance is provided free of charge; however, they only work with Obamacare, not Medicare. This may be difficult as there are many moving parts in what the right plan looks like. We have talked to many clients that worked with the Marketplace directly, and they signed up only to find out that their doctor did not accept the plan. It is important to keep in mind that each insurance company offers many plans with even more options to choose from than are found on an internet search.
Insurance companies work to find you the best option within their plans. While this may be beneficial to those that know with 100% confidence the company they want, it does not show competitor's plans that may be a better fit for them. Plus, if there is a better Medicare option in the near future,the captive agents within the insurance company are limited in their plan recommendations. We highly recommend exploring all of your options prior to choosing your insurance coverage.
Finding the right plan for your needs is not easy. Neither is finding the right insurance broker. For the same cost as the options many have to pay to enroll, we have the right agent with the right plan here to assist you now, and in the future. As the never-ending whirlwind of Medicare and Obamacare changes, finding the right insurance agent to work with has never been easier.
Contact us today for more information, or request a free quote here!