Is it too late to get Obamacare?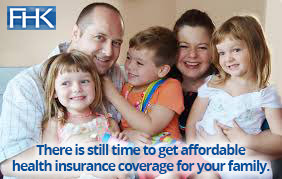 Has the deadline to sign up for Obamacare passed? No. For those of you that have yet to enroll in a plan, the deadline is fast approaching, February 15th, 2015. The 15th falls on a Sunday this year, and FHK will be open this weekend on both Saturday the 14th and Sunday the 15th during normal business hours, 8:00am until 5:00pm. If this upcoming deadline has you nervous at all, do not worry. The skilled agents at FHK are here to help.
After this deadline, there are no more enrollments allowed, unless you qualify for a Special Enrollment Period. The Special Enrollment Period, SEP, is anywhere from 30-60 days following a chance in circumstances. If you answer 'Yes' to any of the following questions, there is a good chance you qualify for an SEP.
Have you, or any member of your household, either lost their health insurance coverage within the past 60 days, or is planning to lose coverage within the next 60 days?
Have you or anyone in your household recently gotten married?
Have you or anyone in your household recently had a baby?
Have you or anyone in your household recently gotten a divorce?
Have you or anyone in your household recently adopted a child or put a child up for adoption?
These are just a few examples that may enable an SEP. If you answered yes to any of the above questions, or believe that you have a circumstance that qualifies you for an SEP, contact our office today. We will take the time to discuss your options with you.
When Obamacare (the Affordable Care Act) passed, there were many laws designed inside of it to protect the consumer. Our agents are very knowledgeable when it comes to these new laws. We make it our duty to share and implement all of these protections for our clients.
If you are in Wisconsin, and would like to find out if you qualify for affordable health insurance during the Open Enrollment Period, Special Enrollment Period or if you have general questions, we are here to help.  And don't forget, we are available to answer your questions over the weekend, as well as the remainder of the week!