With cancer diagnoses growing more and more frequent, it is hard to not to question "what if it happened to me?"
We can tell you on the insurance side we have a solution for that, but first, medical insurance will likely not cover all of the expenses of cancer. Even if your health insurance covers cancer, it does not mean it will be free. There will still be a ton of out-of-pocket expenses. Protect yourself from expenses like large deductibles, out-of-pocket maximums, experimental treatment costs, and other expenses that might arise. This is what Cancer Insurance does.
If diagnosed with cancer, these plans pay you a tax-free benefit, directly.
Cancer plans can offer the following:
Benefits ranging from $5,000 to $75,000
The benefit is designed to be flexible, meaning you can spend it however you best see fit
Lump-sum benefits are paid directly to the policyholder or beneficiary
30-day waiting periods
30-day free look (return and refund)
Guaranteed renewable for life
Issue ages 18–89
Cancer is the 2nd most common cause of death
1 out of every 4 deaths
1 out of 2 men & 1 out of 3 women
77% of all cancers are diagnosed ages 55 or older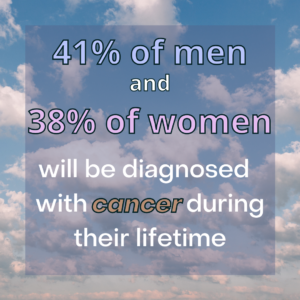 Get a Quote for Cancer Protection